Description
My brother has a dragon and he keeps it secretly
Within a box beneath his socks,
He's hiding it from me.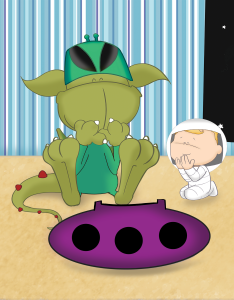 Buy the original paperback book of Don't Dribble on the Dragon! which went on to inspire a People's Theatre Company stage musical of the same name, with magic by Paul Daniels.
Teenage Jack finds his little drooling brother SO annoying – until one night he comes to the rescue. A book about siblings growing up together, imaginative play, shared memories, and the dragon who brings them together.
Written by the People's Theatre Company's very own Steven Lee, with gorgeous bold illustrations by Shalini Vadivelu.
Online reviews say:
This book is so much fun. Bought it as I took my grandkids to see the play at the theatre. Fun and brilliant read
Lovely book. I am sure this will be a long-term favourite
Brilliant book, my son loves it
Love this book, just saw the theatre production of it with my 2-year old, highly recommend both.
Steven talks about his inspiration for the book: "The story of Don't Dribble on the Dragon begins when Jack was just a little baby. His aunt, my sister Gemma, bought him a toy dragon and, when his teeth started to come through, he would just dribble all over it and we would all laugh and say: 'Don't dribble on the Dragon, Jack!' Around three years ago I was sitting backstage thinking about this and sometimes a story just comes to you, whole and complete, like a gift from the heavens. This was the case with Don't Dribble on the Dragon. I had the story, a children's story in verse, and I spoke to the artist who designs my posters to see if she wanted to illustrate it. She quickly transformed it into a wonderful picture book".