Description
How The Koala Learnt to Hug and Other Australian Fairytales is written by the People's Theatre Company's very own Steven Lee, with illustrations by John Bigwood. It is a treasury of Australian fairytales featuring, among others, both How the Koala Learnt to Hug, later a People's Theatre Company family musical of the same name, and The Elephant Bridesmaid which also became a stage musical.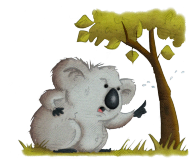 Reviews
Some very sweet stories that our daughter has enjoyed and will continue to enjoy. Lovely and innocent, just like it should be!
This book is amazing. The stories are very nice and told well and the drawings are beautiful. I would like to read more from these guys!
Really lovely book, great illustrations
Just a lovely story
Our granddaughter loved it
I bought this for my one of my godchildren but when it arrived I made the mistake of having a sneak peek and before I knew it I had read the whole thing! It is absolutely adorable. I have never written a review before but I wanted to spread the word on this one – your children will love it and so will you!
My little boy loves his book and I love reading it to him. It's funny and charming and clever, like a modern day Aesop's Fables. If you are after something a bit different that you'll want to return to again and again then this is perfect.
Come bedtime my daughter normally picks out two or three books and so begins the painful process of trying to get her to sleep while she endlessly changes her mind about what book she wants me to read her. But not this time. As soon as I started the first story she was gripped and getting her to go off to sleep was just a matter of promising to read her more the next day if she was good. So far the bargain seems to be holding and she seems to have a new passion in life too. For Koalas! This is not just a book, it's an absolute miracle.
The book has an enchanting content.